Publications in French (2)
Vous trouverez ici des publications en langue française ...
Guy TONELLA ©
Presentation for an IIBA's "Post Development Workshop (PDW)" , Amsterdam, Netherlands, August 2008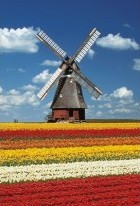 What relationships can be established between attachment patterns (attachment theory) and structure of personality (Lowen's characterology)? What differences can be established between Self and Character? How to differentiate intersubjective relationship and analytic relationship in the therapeutic process? Then, what about transference / counter-transference ?
...
Want to read more ? download integrality of this article in PDF :