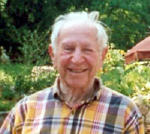 Dr. Alexander Lowen was born December 23, 1910, the first of two children of Jewish parents who emigrated to the USA from Russia. The family atmosphere was often very stressful. He spent a lonely childhood and adolescence playing in the streets of Harlem and engaged in physical activities, such as playing handball.
Alexander Lowen received a bachelor's degree in science and business from City College of New York, and a Doctorate in Law (JSD) in 1936, at Brooklyn Law School (New York, USA) and his Doctorate in Medicine (MD) in 1951 at the University of Geneva (Switzerland).
During his youth, he practiced regular physical activity and sports: yoga, rhythmic gymnastics, based on Emile-Jacques Dalcroze method ("body movement as an expression of being") and Jacobson relaxation (control of muscle tone and breathing).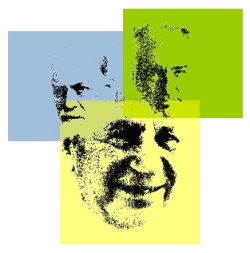 Alexander Lowen met Wilhelm Reich in New York in 1940, and trained with him until 1952. He studied Reich's energy principles and character analysis. He also had personal therapy with Reich from 1942 to 1945 before becoming a Reichian therapist himself. In 1953, he split from Reich and his research on the "orgone". Lowen then developed "Bioenergetic Analysis" as his own creative contribution to help people clarify the complexity of the mind-body split.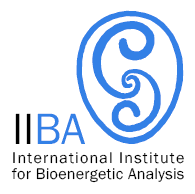 He teamed up with two other students of Reich, John Pierrakos and William Walling and together created the Institute of Bioenergetic Analysis (IBA) in 1956, in New York. They separated a few years later and Lowen remained alone to manage the IBA.
In 1976, facing the international expansion of Bioenergetic Analysis and a growing demand in psychotherapist's trainings, Lowen turned the IBA into the "International Institute for Bioenergetic Analysis - IIBA'.
Alexander Lowen resigned as Executive Director of the IIBA in 1996, without abandoning his therapist's activity, in New Canaan, Connecticut (USA), and his personal practice of bioenergetics exercises. He suffered a stroke in July 2006 and stopped as a therapist. However, his general health was good, and, although having a reduced mobility, he still had the desire to do physical exercises at the age of 96 years.
At a conference in 2004, when he was asked what had given more meaning to his life, Al Lowen replied without hesitation: "experiencing pleasure and vitality of the body."
Alexander Lowen died October 28, 2008, a few months short of his 98th birthday.
----- ♦ -----
Bibliography
- The Language of the Body, 1958
- Love and Orgasm, 1965
- The Betrayal of the Body, 1967
- Pleasure, 1970
- Depression and the Body, 1972
- Bioenergetics, 1975
- The Way to Vibrant Health: A Manual of Bioenergetic Exercises, 1977
- Fear of Life, 1981
- Narcissism, 1985
- Love, Sex and your Heart, 1988
- The Spirituality of the Body, 1990
- Joy, 1995
- Honoring the Body, 2004
- The Voice of the Body, 2005
----- ♦ -----
The Alexander Lowen Foundation
The mission of the Alexander Lowen Foundation is to continue the profound legacy and wisdom of Dr. Alexander Lowen. The wish is for this foundation to hold the collective testimonials of the life-shaping and life-changing ways that Dr. Lowen has touched lives. The wish is to use the Bioenergetic wisdom he has given us to share and expand his work and his life.
The Alexander Lowen Foundation is a non-profit foundation that is registered with the US government. It has been formed to honor and enhance Dr. Lowen's work by preserving and making easily available his teachings and beliefs about Bioenergetics.
The Foundation is inviting and encouraging people to exchange thoughts, ideas and insights as to how to most effectively bring bioenergetics into the lives of more people.