Overview
It is through our local affiliated societies that one can become certified as a Certified Bioenergetic Therapist.
The IIBA has a comprehensive training curriculum that all societies affiliated with the IIBA must follow.
Students must participate in an IIBA training program of at least 4 or 5 years.
A 4 year program must have at least 20 training days per year, and a 5 year program at least 15 training days per year.
Each student is required to be involved in an ongoing psychotherapeutic process.
This process includes a minimum of one hundred and forty (140) hours of bioenergetic therapy with a certified bioenergetic therapist. At least seventy of these hours will be done with one therapist.
A maximum of forty-five hours can be in ongoing group therapy. The hours for group therapy will be calculated by taking twice the number of hours divided by the number of group members.
Each student is required to do 50 hours of bioenergetic supervision.
Of these, a minimum of 35 hours must be individual supervision and the remaining 15 hours may be in group supervision. The hours for group supervision will be calculated by taking twice the number of hours in group supervision divided by the number of group members.
It is recognized that supervision may be done in various ways. The appropriate form of supervision will be determined by the student and the supervisor. Wherever possible a large percentage of the supervision should be live.
To avoid dual relationships, a student's therapist cannot be used for supervision.
In the case of disagreement between student and supervisor, the student may request the Teaching Team to review and resolve the conflict. The Teaching Team's decision is final.
Auditing
A limited number of individuals who wish to participate in phase one of the training, who are not eligible for certification, may be accepted into the training program as auditors.
Training Process
Training in Bioenergetic Analysis consists of 2 phases: pre-clinical and clinical. Individuals will be encouraged to progress through the program at their own rate. The process of completing these 2 phases will generally take from 4 to 6 years. There will usually be 8 to 10 training weekends during the year with 6 hours of training each day. Training is both experiential and didactic in mode. While the specifics of each training program vary slightly, reflecting cultural and professional norms around the world, all training in Bioenergetic Analysis is affiliated with and conducted under the direct supervision of the International Institute for Bioenergetic Analysis, offering a professional training program leading to certification as a bioenergetic psychotherapist.
Pre-Clinical Phase
Training in this phase includes:
an in-depth study of the theory of Bioenergetic Analysis including an understanding of the energetic process and character, and the ways they are represented in the body and the defensive structure of personality. Participants will be encouraged to explore their own energetic process and character structure as well as those of others.
basic readings of the work of Reich, Lowen and others.
Clinical Phase
Training in this phase includes:
a study of the bioenergetic therapeutic process and character analysis with particular emphasis on transference and countertansference.
clinical work with clients under supervision in individual or group sessions. To satisfactorily complete the program, a minimum of 50 hours of acceptable supervision is required. (Actual hours of required personal therapy and supervision are determined by individual training programs.)
Have a look on the Training Curriculum (abstract) :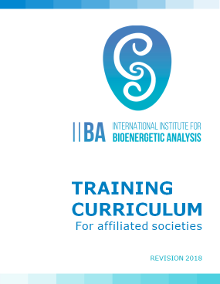 Personal Therapy
Becoming a bioenergetic psychotherapist necessitates understanding one's own energetic process and characterological challenges. Generally, applicants for certification are expected to be involved in their own bioenergetic therapy for a minimum of 140 hours with a certified bioenergetic therapist who is acceptable to the training committee.
Supervision
Certification as bioenergetic therapist involves extensive supervision. Group, individual and in vivo supervision provide the bioenergetic trainee with extended opportunities to refine and enhance his/her work with clients. Issues of theory, technique, intervention, transference and countertransference are addressed in the course of supervision during the final three years of training.
Certification Process
To be certified ...
a student must have the basic knowledge of bioenergetic analysis including:
- bioenergetic analytic theory including character structure
- psychoanalytic theory including transference and countertransference
- developmental theory
- the therapeutic relationship between therapist and client
- the history of bioenergetics from Freud to Reich to Lowen
a student must demonstrate working level competence in the knowledge and use of Bioenergetic skills, including the ability to:
- make a diagnosis using a variety of methods including body reading
- use Bioenergetic techniques
- work with energetic processes
- integrate physical and analytic work
- be in relationship with the client
a student must possess the personal qualities necessary for therapeutic work including:
- professional and ethical behavior
- respect for boundaries
- understanding own character structure
- awareness of and the ability to contain and express impulses and feelings appropriately
- comfort with own and the client's emotions and sexuality
- attunement, empathy, compassion
- capacity for aliveness and the ability to be grounded
- awareness of cultural, gender, economic, religious and race issues in therapy
- commitment to ongoing learning and personal growth
Certification step
Certification will be granted by the individual training committee which will evaluate each trainee's readiness in three areas: personal therapy, supervision and satisfactory completion of the two phases of training. Bioenergetic psychotherapists have years of training in both Bioenergetic Analysis and psychotherapy which enhances their ability to work with the depth and breadth of therapeutic issues. To be certified as a bioenergetic therapist, you must hold a valid license to practice psychotherapy, in accordance with the laws of your state or country.
With Whom & Where ?
About the Trainers
Faculty and Training Committee
All trainers in Bioenergetic Analysis have successfully completed all requirements for becoming a certified bioenergetic therapist, a bioenergetic supervisor and a local bioenergetic trainer.
Many have also completed the requirements to become an International Trainer in Bioenergetic Analysis.
Where to attend a Training ?
Specific information about training in Bioenergetic Analysis in your area is available through contacting one of the Societies nearest you.
Click on the map >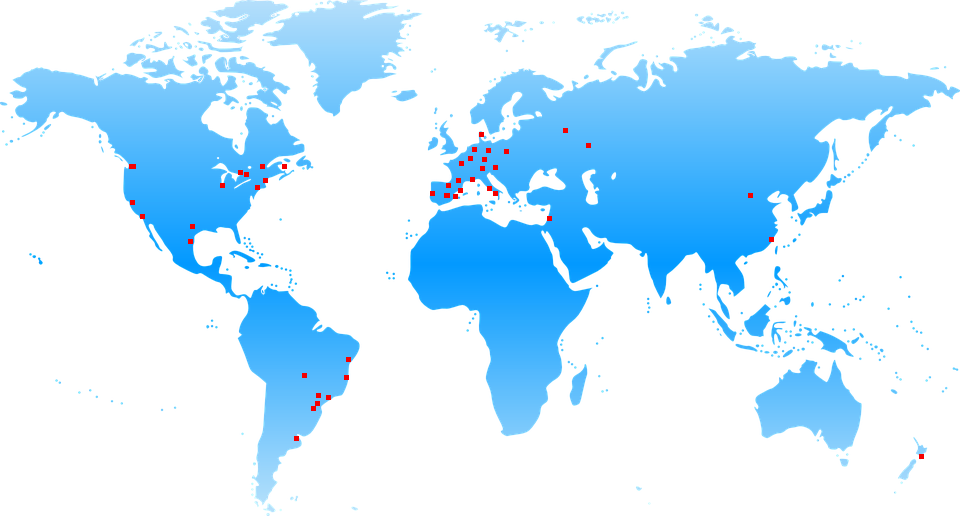 If your request for information is not responded to in a timely manner, please contact the International Institute and we'll make sure you get the information you need.
---
Do you need more information about our community and what it may provide to you ?
Just discover our other headings as our Resources, our Events and our e-Store in the top menu