IIBA International Conference 2019
IIBA Int. Conference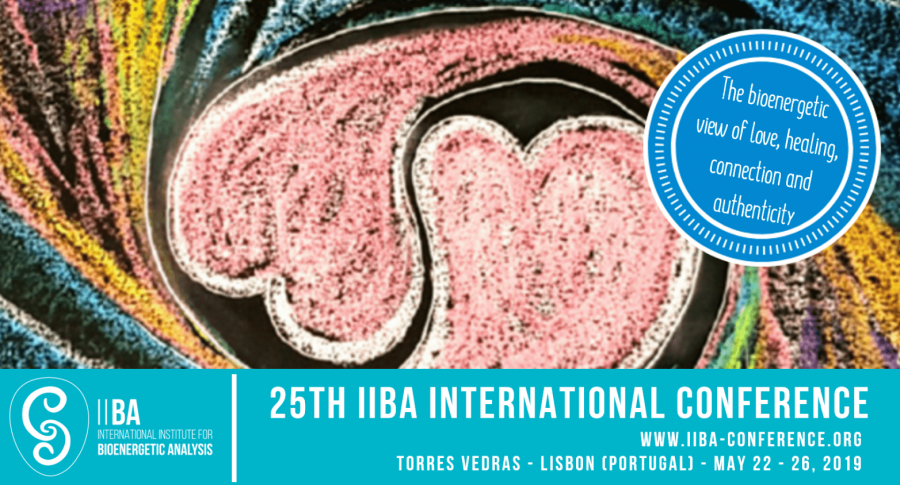 Date:
22/05/2019
-
26/05/2019
Ville: Maceira, Portugal
25th IIBA International Conference
A Bioenergetic View of Love, Healing, Connection and Authenticity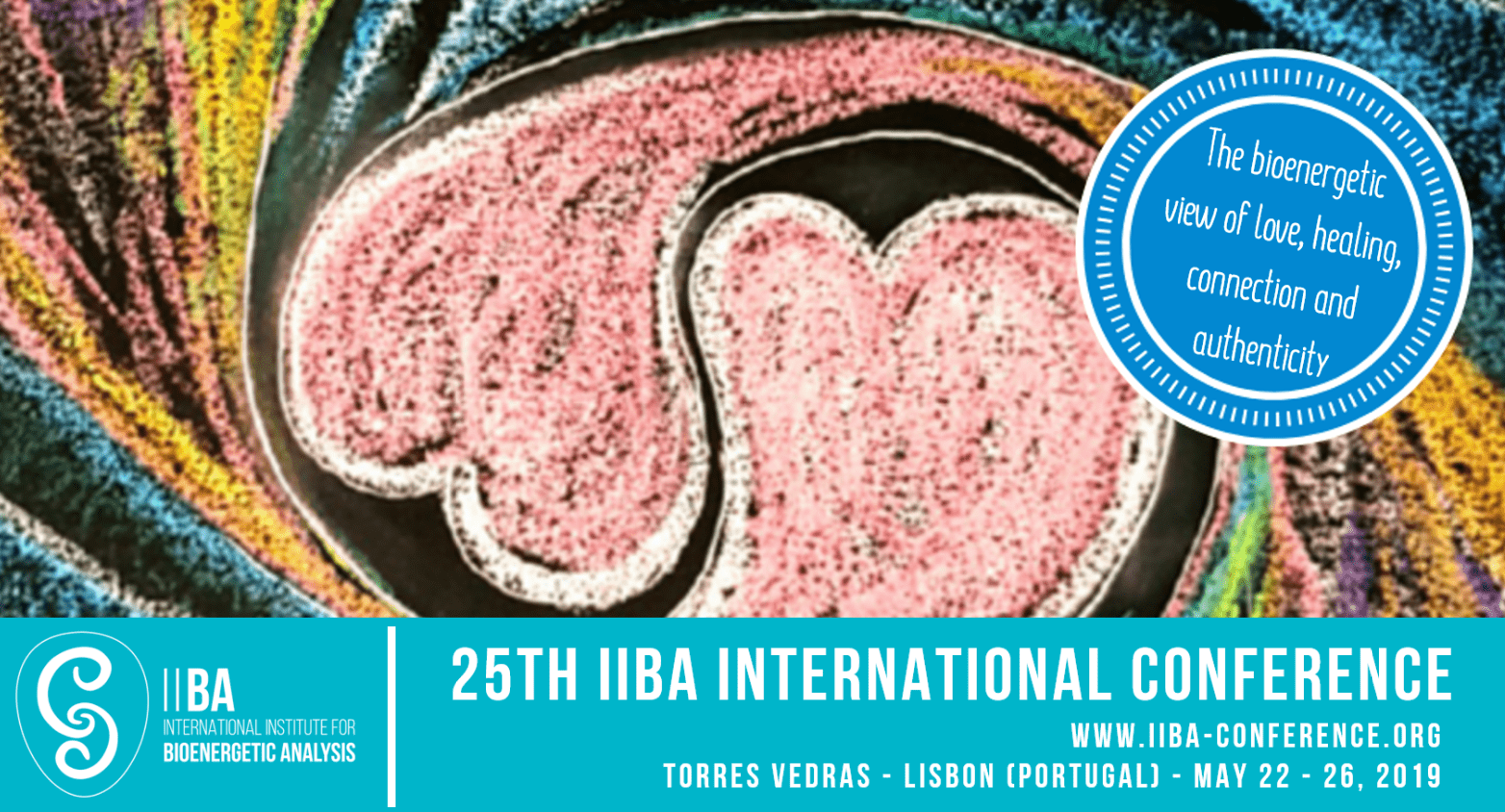 Therapeutic work with clients - body to body - can resonate in deep and positive ways we don't always recognise. What we do recognise however, is that many of us go to IIBA conferences to renew loving connections with our bioenergetic colleagues. We take part in the search for authentic insights and we learn new therapeutic interventions that help us heal old wounds.
How is it that Bioenergetic Analysis can provide the riches revealed by the words love, authenticity, connection and healing?
Alexander Lowen defined and wrote about these riches in his many books. Many other colleagues developed his work by integrating it with the new knowledge from affective neuroscience and attachment theory. Today, innovative theories from social psychology add to the picture.
Our challenge today is to bring this theory into our practice by deepening our understanding of the 'two person' relational psychotherapy that is today's Bioenergetic Analysis. We need to better understand that what takes place, out of consciousness and at the energetic and relational level, can form the most potent source of a client's change.
After all, when a mother resonates body to body with her baby's emotions, the baby's brain begins its long developmental journey towards the formation of an authentic and social sense of self. The powerful body-to-body connection of sexuality sustains this formation from young adulthood to old age.
At our 25th IIBA International Conference we affirmed that both somatic communication and authentic loving connection help us pass on the best of human nature to others. And it might just be, that this is not only good for humankind in general, it represents its very best hope for survival and healing, in this sadly disconnected yet profoundly interconnected world.
25th IIBA International Conference: Wednesday, May 22 - Sunday, May 26, 2019
Training Days: Tuesday, May 21 - Wednesday, May 22, 2019
Pre-conference Workshops: Wednesday, May 22, 2019
---
Keynote speakers were: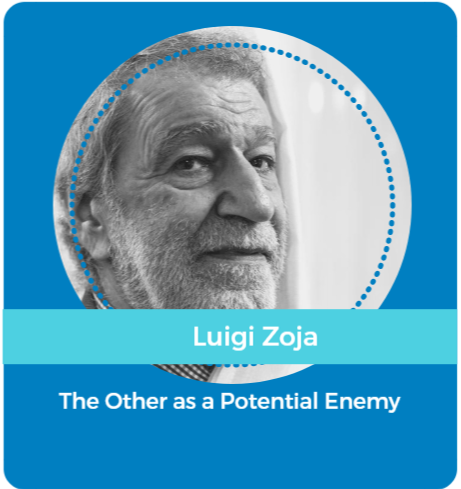 Luigi Zoja is a Jungian Analyst from Milan. He is a prolific author linking modern psychoanalysis with the classical themes of the ancient Greeks, showing how Greek myths are relevant to today's problems of drug addiction, social paranoia, the place of the father, male violence, and the ethics of unlimited consumerism. He also draws on the insights of sociology, philosophy, anthropology and a host of other disciplines. Professor Zoja will be addressing the Conference themes with this rich depth of learning and experience.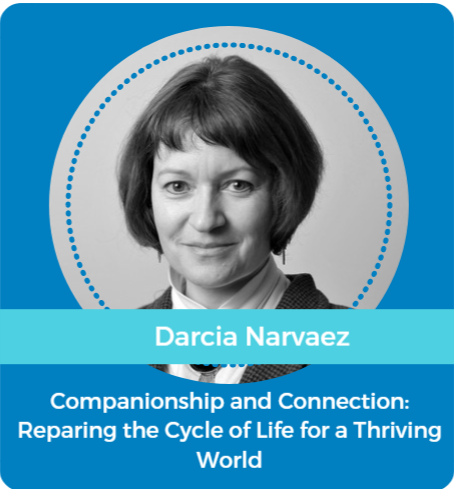 Darcia Narvaez is Professor of Psychology from Notre Dame University, USA. Her work emphasizes moral development over the lifespan, and the interaction between implicit and explicit processes in moral functioning. She emphasizes the importance of early experience in shaping moral capacities. Her current work is on how evolution has developed a specialized niche for how young children are raised and she also emphasises the need for a return to the sacredness of the Living Earth – as opposed to 'human supremacism', which is destroying the eco-systems of the planet.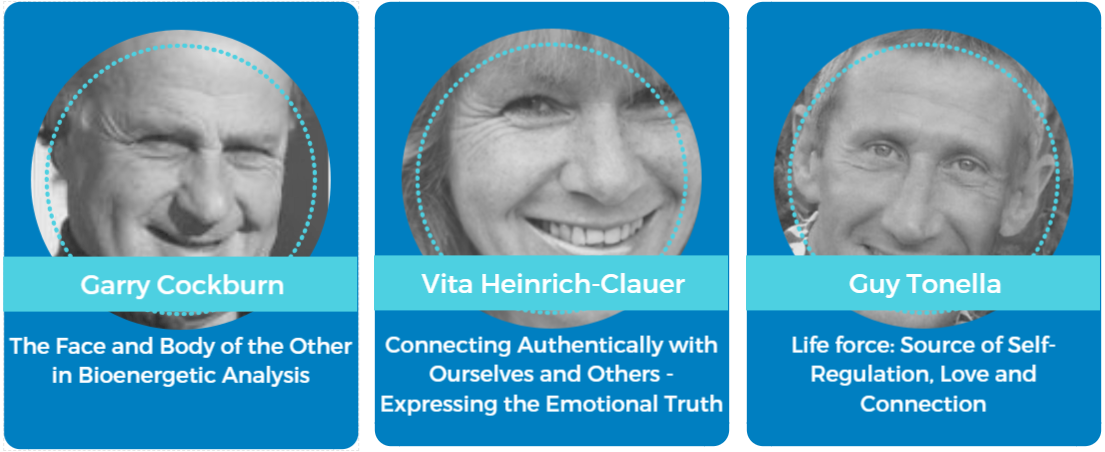 Garry Cockburn: The Face and Body of the Other in Bioenergetic Analysis
When an infant sees herself in the eyes of her loving mother, she knows that the "I" inside herself, is reflected in a "me" out there in the world. It is safe "to go on being", as Winnicott would say. This is the real beginning of human consciousness and the start of an unfolding mystery of transcendent encounters with experience. Love, mythology, religion, art, poetry, and psychotherapy at its best, help to fully disclose this. The opposite is emptiness or hatred of self, a arcissistic absorption in the self, and fear and paranoia about the other.
Alexander Lowen knew this in his body, as his first experience was of eyes in the face and body of his terrifying mother. He dedicated his life to creating a form of somatic psychotherapy that would restore the "deepest feeling of the heart" and transcend "the fetters of unconscious fears". We have inherited his vision and the challenge to recognize ourselves, our me, even in the face and body of those who hate or are self-absorbed. This is still the major challenge of our times.
Vita Heinrich-Clauer: Connecting Authentically with Ourselves and Others - Expressing the Emotional Truth
In times where there is more body-styling and body-shaping than sensing and feeling the body – or just being our body - we are challenged to encounter the narcissistic style of contact. In Bioenergetic Analysis we are offering energetic work within a relational frame that is based on somatic resonance and analytic understanding. Working with the voice and sounds can give access to what we call "true body-self". The resonant voice reflects, even more than the speaking voice, something about our current internal state and our current mood, as well as about deeper levels of our selves. There is an idiosyncrasy of bioenergetic work with the voice in contrast to therapeutic approaches that work solely with the body. On the way to authenticity we are definitely asked to deal with our negative introjects, energizing them, giving them a motoric and vocal expression.
Guy Tonella: Life Force: Source of Self-Regulation, Love and Connection
Lowen had faith in the "life force", in its intelligence, and in the boundless potential of the human organism, and he set out some of the resources essential to its regulation and the regulation of one's self.
Working with the "life force" is at the core of the bioenergetic therapeutic process since vitality is blocked by characterological defenses, disorganized by PTSD, and exhausted by the loss of love and attachment. This blocking disturbs memories enshrined in the depth of our cells and it disturbs our plunging into connection with nature and the universe.
We bioenergetic therapists are "ferrymen" between the atom and the spirit, "ferrymen" between nature and culture, "ferrymen" between individual homeostasis and ecological homeostasis, "ferrymen" between the grounding in the earth and the oceanic feelings of the soul.
If our own bioenergetic therapy has been able to germinate these different levels of consciousness with/in us, then we will pass them on to our patients. We will transmit bonds of attachment that unite us both to humanity and to nature: the nature of these links is sensori-emotional and they are intrinsically intelligent and deeply regulating.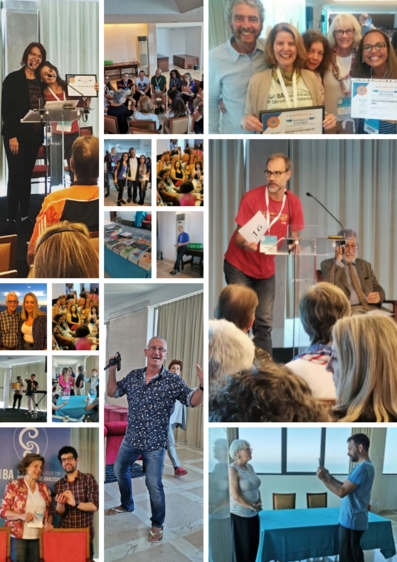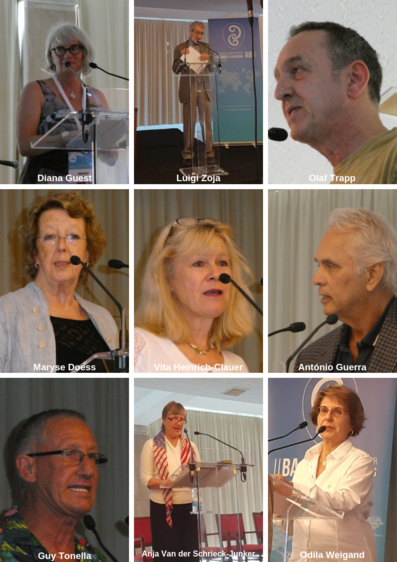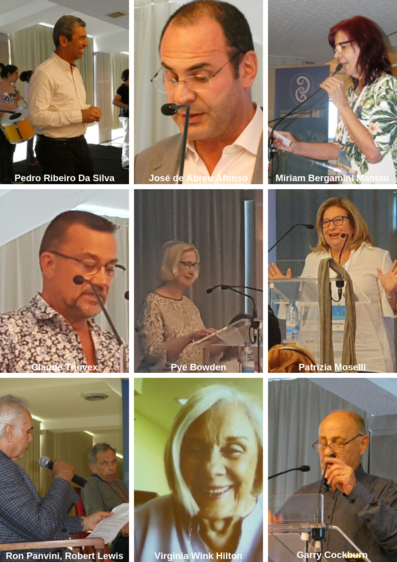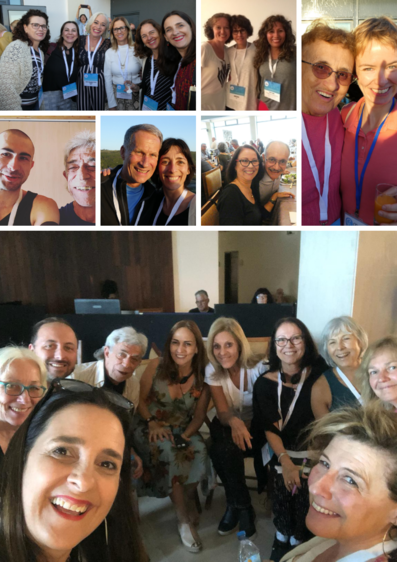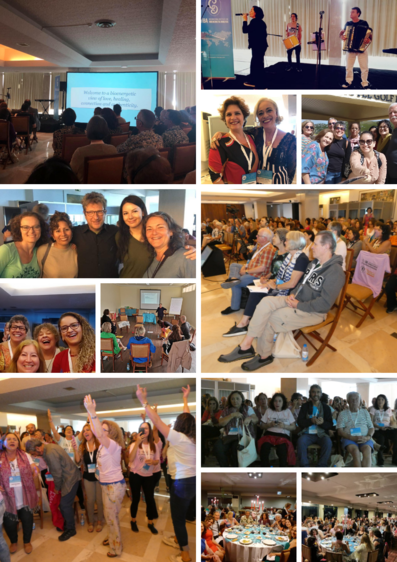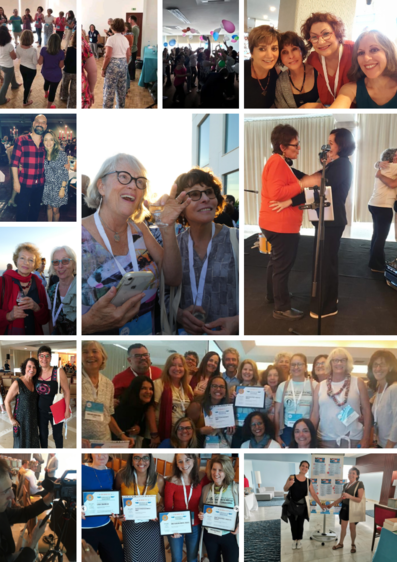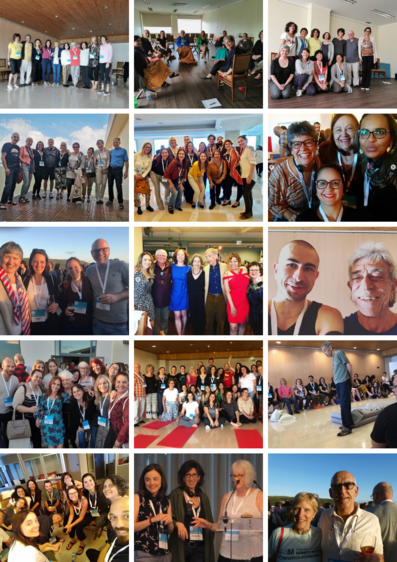 Téléphone
+34 936 007 448
Email
Cette adresse e-mail est protégée contre les robots spammeurs. Vous devez activer le JavaScript pour la visualiser.
Adresse
Praia do Porto Novo
2560-100 Maceira - Torres Vedras, Portugal

Toutes les Dates
Du

22/05/2019

au

26/05/2019