26th IIBA International Conference: Pre-Conference Workshop with Laurie Ure
IIBA Int. Conference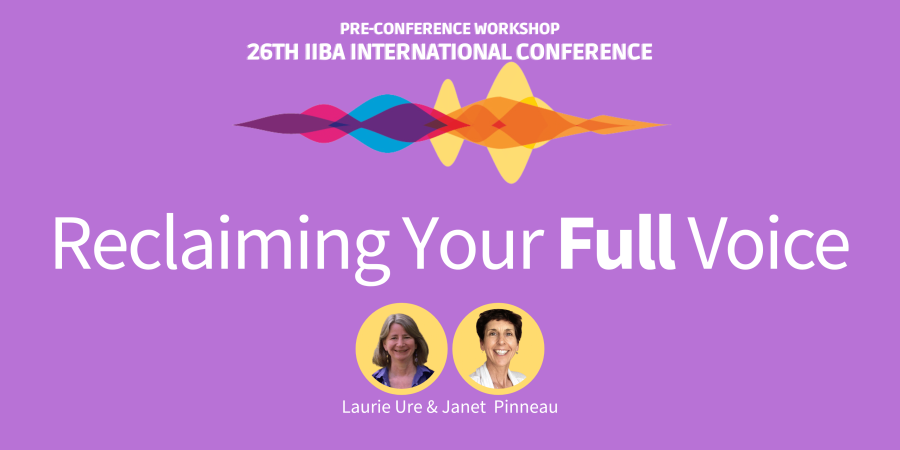 Date:
16/08/2023
09:00
-
18:00
Venue: Sheraton Vitoria Hotel - Praia do Canto - Vitória ES Brazil
Pre-Conference Workshop with Laurie Ure & Janet Pinneau
Reclaiming Your Full Voice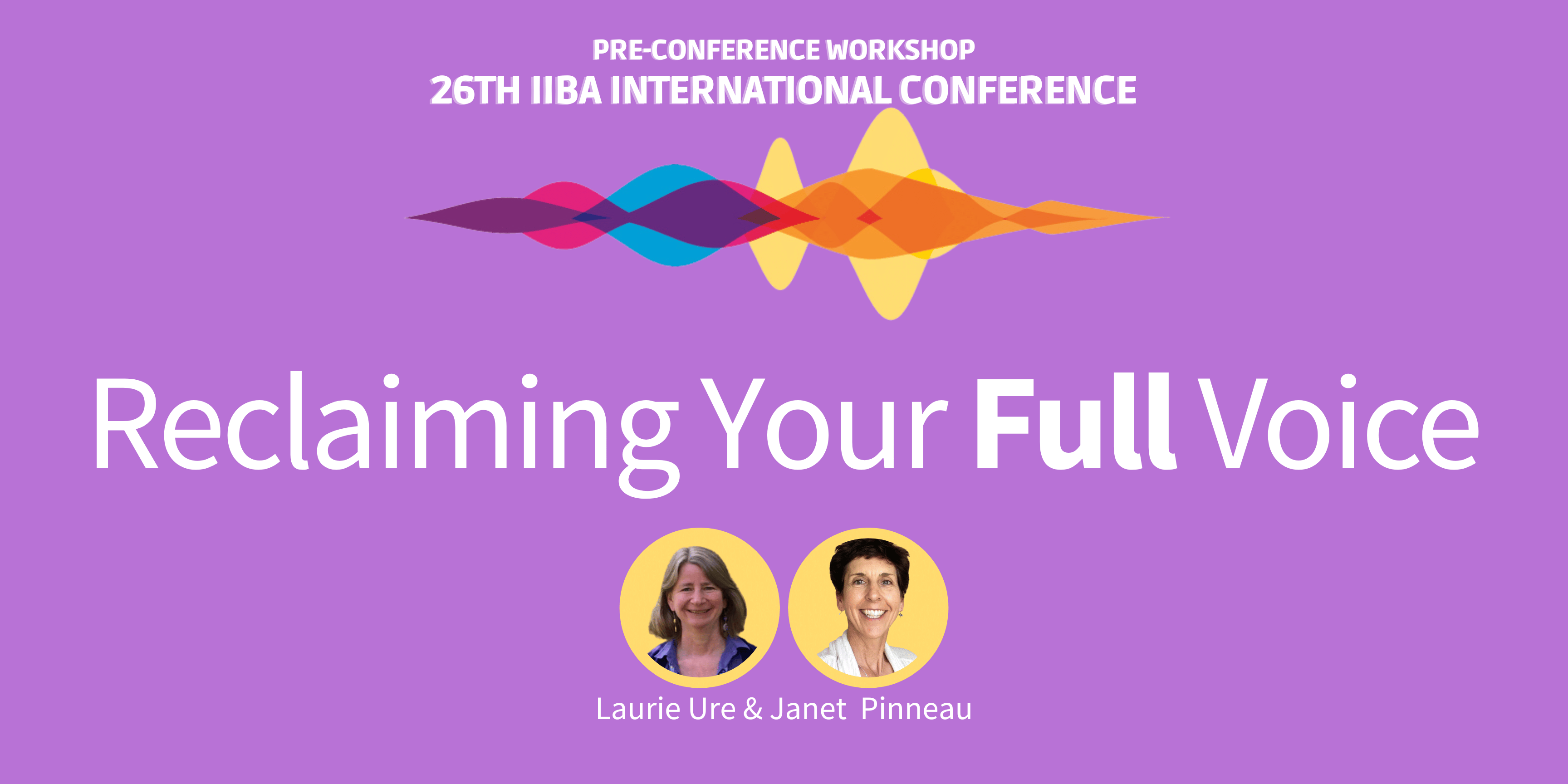 In a community of support we will explore together how our bodies give voice. Our exploration will begin with how we inhibit our voices through tension and constriction based on fear. Through work with individuals, in pairs, and as a whole group, we will experiment with opening our voices to the full range of expression. We welcome you to join us in raising your voice!
The language is English, although Léia Cardenuto will provide translation to Portuguese.
Laurie Ure is a licensed Independent Clinical Social Worker and Certified Bioenergetic Therapist, Local Faculty Member from the Massachusetts Society for Bioenergetic Analysis (USA) and brings over 25 years of experience with Bioenergetic Analysis.
Janet Pinneau is a Marriage and Family Therapist, licensed in California and Oregon (USA). She is a Certified Bioenergetic Therapist, Local Faculty Member from the Southern California Institute for Bioenergetic Analysis, and an IIBA International Trainer. She is currently in her second term as Vice President on the IIBA Board of Trustees, and she has great joy in being a member of the planning committee for the Annual Southern California Bioenergetic Conference for over 15 years.
For more information & signing up, please visit our conference site: https://bioenergetictherapy.com/conference_2023/.
Email
info@bioenergeticanalysis.com
Address
Sheraton Vitoria Hotel - Av. Saturnino de Brito - Praia do Canto, Vitória - ES
Brazil