26th IIBA International Conference (Virtual Pre-Conference)
IIBA Int. Conference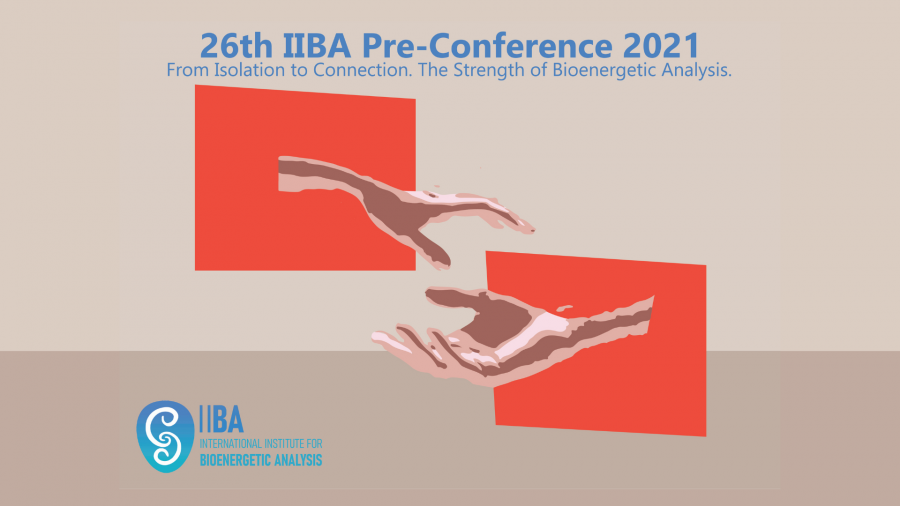 Fecha:
15/10/2021
00:00
-
17/10/2021
00:00
Lugar de reunión: Virtual Conference
26th IIBA International Conference (virtual pre-conference)
From Isolation to Connection: The Strength of Bioenergetic Analysis
In these pandemic times the world, our clients and we as therapists are facing growing isolation between people. The way we used to make contact, connect to each other, be close to one another and touch each other are now often blocked and out of reach.
We suffer in body, mind and soul and struggle how to overcome these limitations. More and more however we find creative and alternative ways to connect and to ground in this new reality.
This online preconference is a great experiment in itself of getting and holding us as worldwide bioenergetic community together and using our creativity and involvement to reach out to each other and build bridges.
We would like to invite you to share your valuable contribution on this theme in your practice, your society and in the therapeutic world. Next to keynote lectures we offer online break-out rooms for theoretical presentations and experiential workshops.
Please check our dedicated page for more updated information, clicking here ...
E-mail
Esta dirección de correo electrónico está siendo protegida contra los robots de spam. Necesita tener JavaScript habilitado para poder verlo.
Todas las fechas
De

15/10/2021

00:00

a

17/10/2021

00:00